More News from a Blue Moon – with JJF
BOARDS & BIKES, MUSIC & FILM — 31/10/2015 — by Christian B.
There are news in regards of John John Florence's movie project View from a Blue Moon. Turns out the 2nd trailer is even more insanely insane than number 1. According to the clip-info JJF is the world's most dynamic surfer. Wow, dynamic… Maybe a bit of an prerequesite for any surfer. Still, John John has the charisma of a big wave charging new-school kid casually destorying fickle waves on that old single-fin he found in some hawaiian backyard. Hard to imagine anybody who combines more of the whole of surfing in such good style in his surfing-identity. In case you haven't noticed – I am a fan!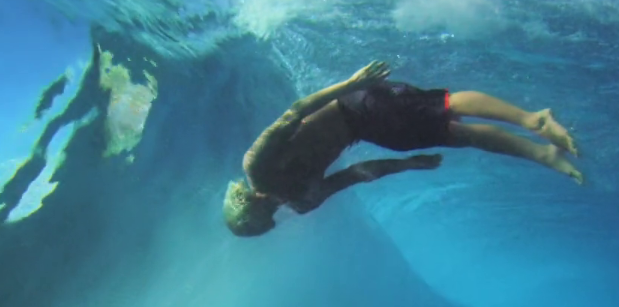 A couple of weeks ago we published the first teaser of View from a Blue Moon. Back then we thought, discussed and wrote: Wow, Brainfarm hugh?! The general principle of "get more helis in the air and some bigger K camera" really works – no sarcasm intended. The teaser to John John Florence's 3 year movie projects, filmed, produced and edited by Brainfarm builds on top-notch picture quality and the cool to neglect the internet-logic of pushing out everything immediately and at once. I wish we were free of that ourselves…
Anyways: three years in the the making, the corresponding teaser to View From A Blue Moon already really gets me. Full stop. Exceptional waves, pristine nature and John John on top of it. AWESOME! Can't wait to watch the full movie this fall. Hopefully there will be a tour through Euro cinemas too.
For the record: THIS IS SUCH A SICK TURN!