Listen to Tokyo x Shrink – Housing A Bigger Park
MUSIC & FILM — 25/08/2015 — by Christian B.
Benni alias Tokyo and Maxi a.k.a. Shrink originate from Munich's snowboard-scene and share a passion for beats. We had the chance to gain a few insights talking to the 2 while officially researching the Minga club-landscape on a thursday night.
Bottom Line: while we are not so sure whether 30°+ temperatures are a blessing for all those wanting to dance in a big crowd, we know that we are a very lucky bunch to have met Tokyo x Shrink and chat away. The mix the DJ duo made for ABP is a banger adding boom to tracks originating from all parts of the world. Read the attached intertview and track-info to get an idea where the 2 draw their inspiration from and how they develop their creative visions – while you are getting in the right tune for the weekend to come.
A Bigger Park is proud to present you 75 Minutes plus of very versatile music-entertainment; all inside the walls build by Tokyo x Shrink.
Tokyo x Shrink Housing A Bigger Park by A_Bigger_Park on Mixcloud
ABP: Let's start a little Q&A game – Initial inspiration?
Benni: 100$ controller as a birthday present.
Maxi: Beastie Boys Glasgow Concert back in 1999 – Mix Master Mike's Intro blew my mind.
Hooked from that moment on.
ABP: Full-time on this or adding life support from other sources?
B: Unfortunately not full-time. would rather play in a club in Berlin right now than answering this ITV. (Benni has a full-time marketing job)
M: Full time in spare time. (Maxi is a freelance graphic designer)
ABP: Any particular project you are working on right now?
We are constantly searching for new sounds we share with each other and play in our mix sessions. Maybe that's the reason why we don't have enough time for producing. We are still working on our first EP.
ABP: The hardest part about your business?
Late night clubbing for research purposes – mainly intoxicated, at least tax deductible.
ABP: The business part about your passion?
Organizing gigs, branding, marketing, interviews: getting the word out there – the usual.
ABP: What gear do you use?
Ableton Live Suite + Midi Controller, Pioneer DJM, CDJs, Technics 1200.
ABP: Your favorite sports(wo)man?
B: Benny Lauth
M: Werner Lorant
ABP: Your favorite song at this point?
B: Guido Schneider & Jens Bond – If You (Original Mix)
M: Changes every week. Right now I would say Atom – Ich Bin Meine Maschine (Boys Noize Remix). I could also mention 15 other tracks, however we've been to Chalet in Berlin some weeks ago and they played this track sometime in the AM. Killer Vibes!
Both tracks can be found in the mix.
ABP: Do you have an office?
Little home studio
ABP: Computer or sketchbook?
B: Computer
M: Interdependent
ABP: Can you draw a portrait of yourself? Can you send this to us? (Continue reading below this awesomely revealing self-portrait)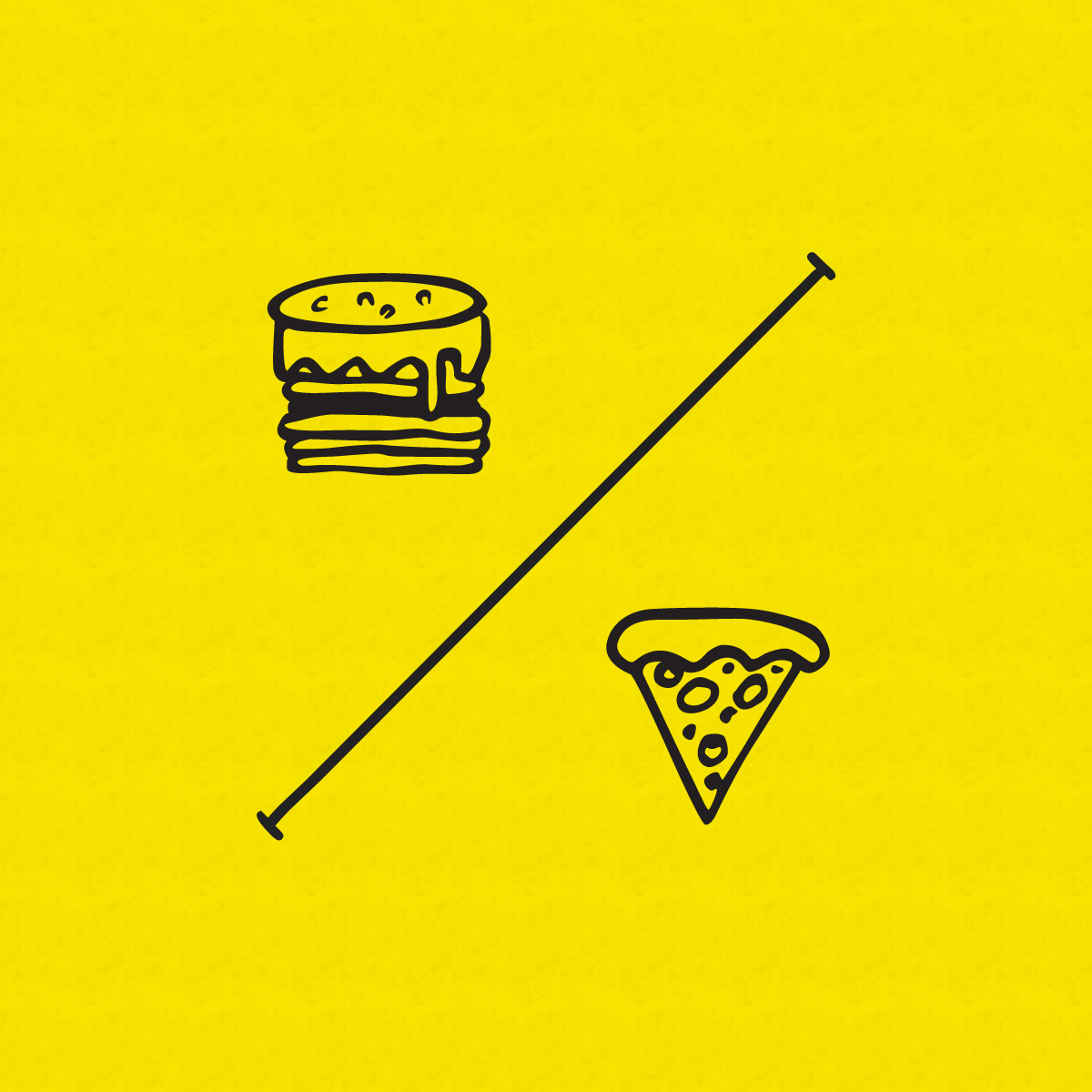 ABP: Do you do instagram?
Not yet but you can #tokyoxshrink
ABP: Are you social in social media or rather business?
More social I think. Soundcloud is the business gate
ABP: Are you interested in being a public person?
B: At the moment I couldn't imagine to go in a club or on a festival where everybody knows me and what I'm doing. But let's see what the future brings…
M: I guess to a certain extent it's nice if people know you for something you do alright. I prefer being under the radar though if I have to choose.
ABP: Thanks boys!
Songs to make the Mix:
1. Maalem Mahmoud Guinia & Floating Points – Mimoun Marhaba
Been to Marrakesh this year and again amazed by their music culture. Was happy to find this boiler room project and the resulting tracks
2. Ripperton, The Legendary Lightness – Hey Ron feat. Ripperton (Ripperton Remix)
Just love this one. So catchy
3. Guido Schneider, Jens Bond – If You (Original Mix)
Just a nice roller
4. Atom TM – Ich Bin Meine Maschine (Boys Noize Remix) (Original Mix)
Just awesome – the original track by atom is great as well, but I love this grimy remix from boys noize. We've been to Chalet in Berlin some weeks ago and they were playing this one sometime in the AM – was just fun with all the Dutch guys celebrating the vocals – DEUTSCH TEKKNO!
5. Fur Coat – Monday (Original Mix)
The baseline caught me right away plus an amazing build.
6. WhoMadeWho – Heads Above (Robag Wruhme Remix)
Smooth and catchy but still with some wuummms – Robag
7. N/A feat.Rosina – Fables And Fairytales (Deniz Kurtel Remix)
Same weekend in Berlin – the night before Chalet. AM at Golden Gate – one of our favorite clubs. The vibe when this one was playing was something else.
8. Kollektiv Turmstrasse – Sorry I Am Late (Original Mix)
Just a great track – baseline plus the tuba just works so well
9. SBTRKT, Ezra Koenig – NEW DORP. NEW YORK (Original Mix)
Love the vocals and the different elements in this one.
10. Hanne & Lore – Tourette De Mar (Piemont Remix)
Nice use of CREAM vocals 😉 Hip Hop is where it started
11. Andhim – Rollercoaster (Original Mix)
From Andhim's latest EP. lots of good elements in this one. Simple vocal sample and is super groovy
12. Slow – The Trip (Original Mix)
13min trip very suitable name – so smooth but yet energetic
13. Pachanga Boys – Time (Original Mix)
All time classy, all time favorite. I remember a house party back in NYC where we played this one I think 4 times in a row – or 5 from Spotify. Not bad for a 15min track.