Notes From: Occupanther
MUSIC & FILM — 17/05/2016 — by Christian B.
The Occupanther is of a rather understated nature. Not too many loud words but a constant flow of positivity garnished with a punchy comment here and there and nicely moderated statements enriching any conversation. Martin Brugger, the Occupanther, is a genuine person whose personality is well reflected in the sounds he produces and the pieces he creates. You have got to take your time, but you will be enjoying the merits of getting into his music since the Occupather surely adds proof to the thesis that music is the best way to capture emotions.

What fits your music?  
A quiet room.
How many people are in your band?
When producing I'm on my own. When playing live I form a band of two with guitarist Lukas Häfner. Sometimes we're joined by singer Julian Klaas aka. Kurimelo.
Can you please state your favorite musical-instrument and your initial inspiration.
My favorite instrument is the drum set, mostly because of what other people do with it. A solid drum break found on a record very often sparks the beginning of a new track.
How would you describe the sound you do.
It's electronic music with a natural feel.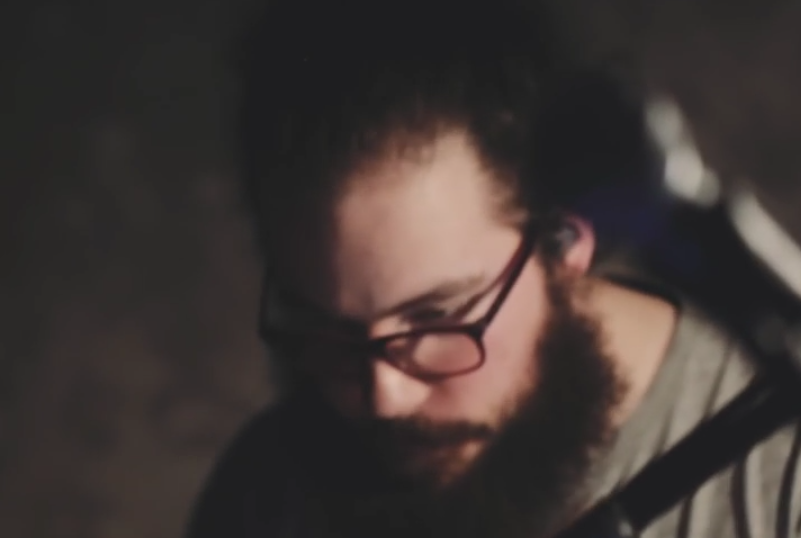 Martin Brugger aka. Occupanther

What are the key-elements of your sound.
I do a lot of sampling especially for the drum tracks. A lot of my instruments are also sample-based. I would go out and record a fan or a subway train, then take the recording and make an instrument out of it in Ableton. This way it's really easy to come up with interesting sounds no synthesizer can produce.
Do you take care of lyrics? What are the topics you cover and messages that matter to you?
Nope, don't write lyrics.
When playing a concert, do you prefer people to dance in communion or everybody to do its own thing?
I think there are swarm dynamics of some kind in every crowd. So if few people start doing their own thing, it will trigger others. Sometimes it's also nice to play in front of a seated crowd, cause it makes you feel like every aspect of the music, as soft it may be, is captured.
What are major influences?
In my teens I listened to Canadian music from the arts&crafts label all the time. Artists like Broken Social Scene and all the other affiliated bands. This kind of sticks with me. A good friend got me into UK music like dubstep and grime a few years ago, that also started to resonate with me.
Make a decision: Would you rather be the greatest live-band on earth OR the most influential studio-band of now?
If I really was to pick one, I'd go for best studio band, since it's probably more enduring.
Which other artists do you admire or think to be rad?
Too many to mention. My most recent discovery, though, was 'Hello Skinny'. It's the solo project of London based drummer Tom Skinner. Beautiful, minimalistic music with an african vibe.

Follow the Occupanther on Soundcloud!