Felippe Pantone x Lasco Project
ART & DESIGN — 30/06/2016 — by Christian H.
In 2012, the Palais de Tokyo in Paris launched an initiative known as the 'Lasco Project'; a program that invites urban artists to produce artwork within the maze-like vaults of the Palais. Since the project's launch in December 2012, nearly sixty international artists have produced exhibitions within the vault, including Vhils, Dran, OsGemeos and Futura 2000.
For the latest installment of the Lasco Project, the art has gone beyond the underground walls of the Palais and out into the A86 motorway tunnel. The A86 is a ten kilometer, underground roadway that connects Rueil-Malmaison and Jouy-en-Josas, at Wood Bridge Colbert, in the departments of Hauts-de-Seine and Yvelines. It is the largest tunnel road located entirely in the territory of France.
Felipe Pantone, a renowned Argentine street artist, was invited to take on this enormous artistic endeavor in partnership with VINCI Autooutes. Pantone's work fuses the bold elements of graphic design and geometric principles in order to create works of art that both complement and react with the bleakness often found in city life. The vivid colors, strong contrasts and, most notably, his use of mixed medium and varied technique result in powerfully impacting works of art that leave viewers speechless.
It only took the Pantone a mere 5 days to complete painting the tunnel, and the finished product is nothing short of breath-taking. Below is a collection of photographs documenting the completed exhibit, as well as the process of creation.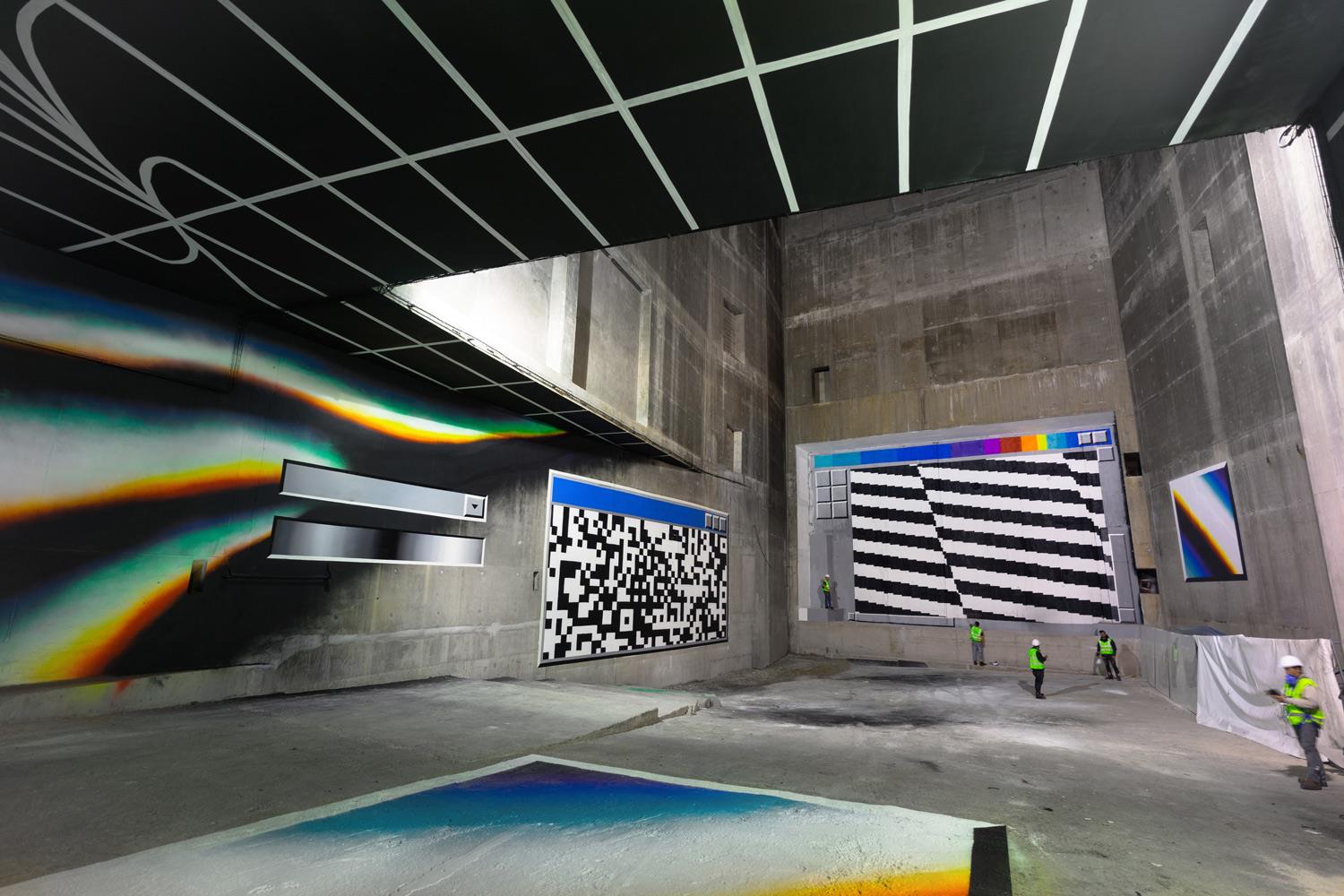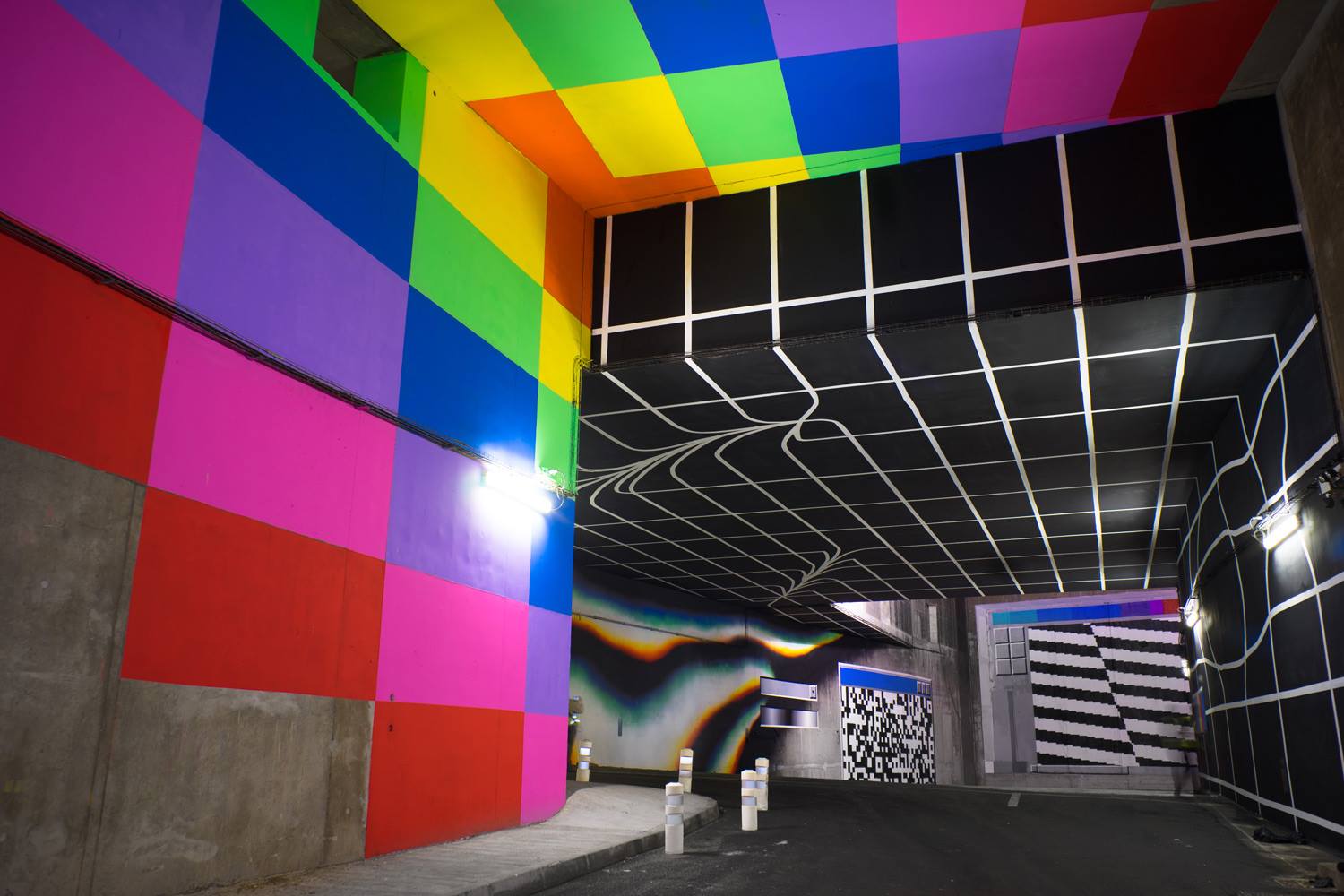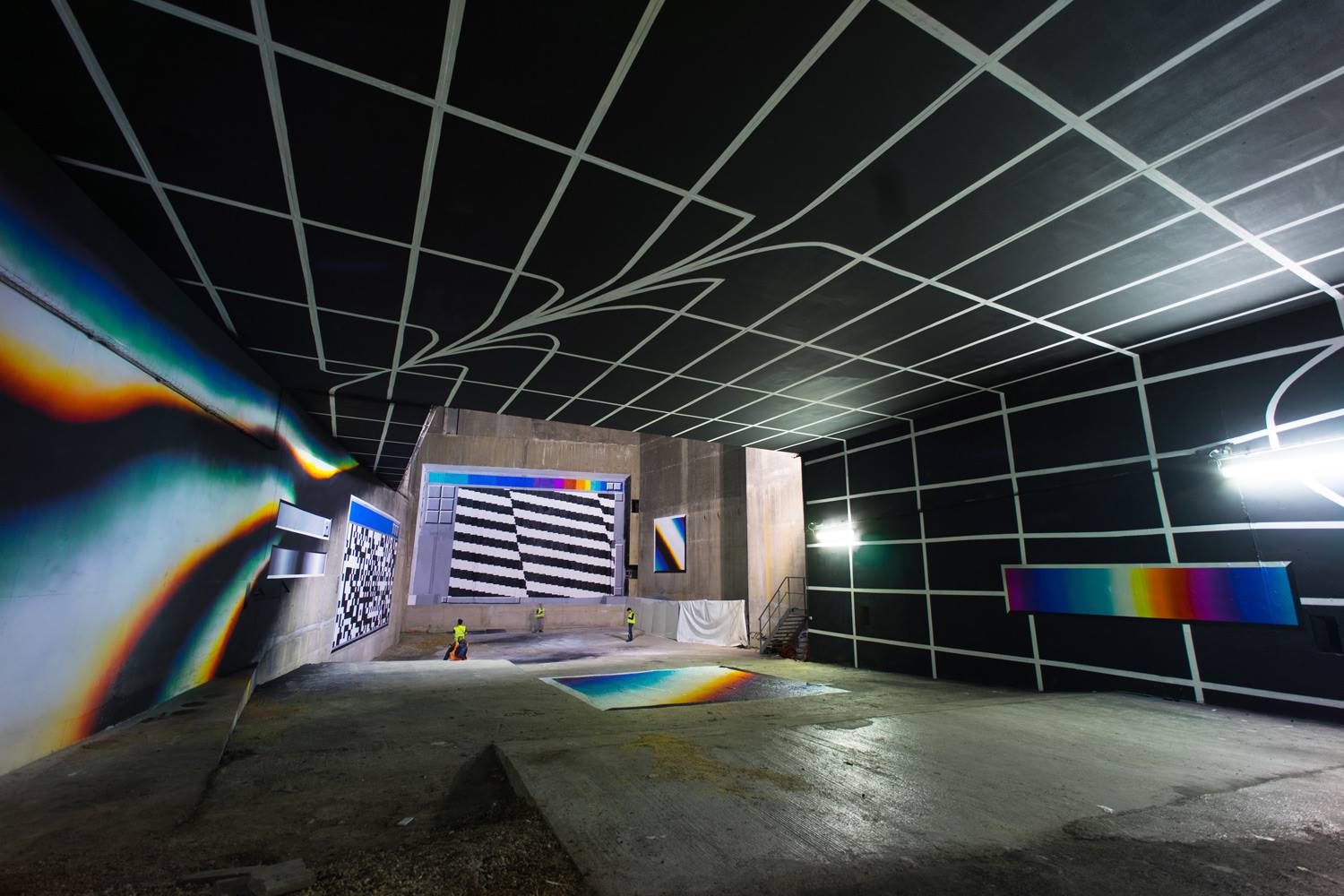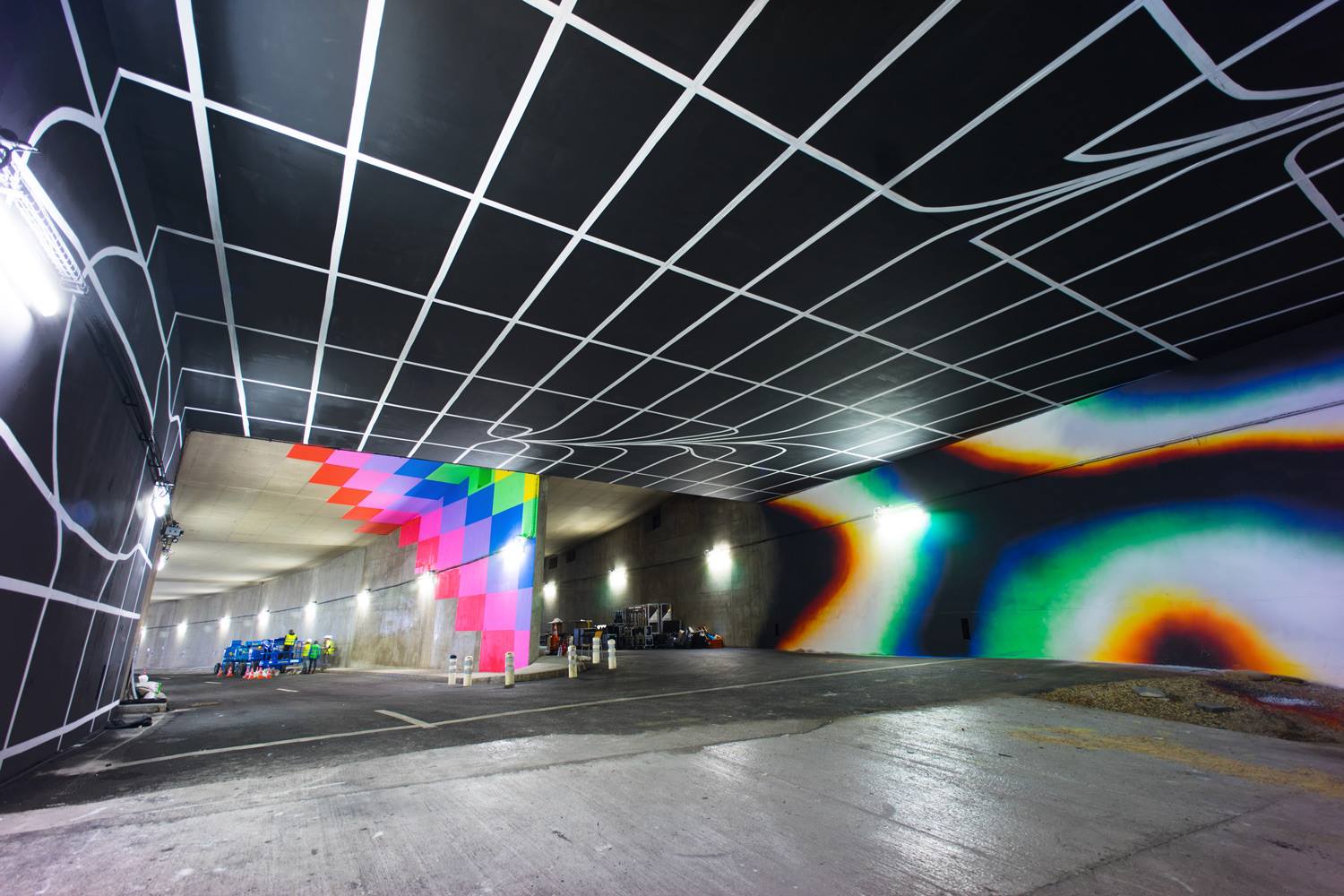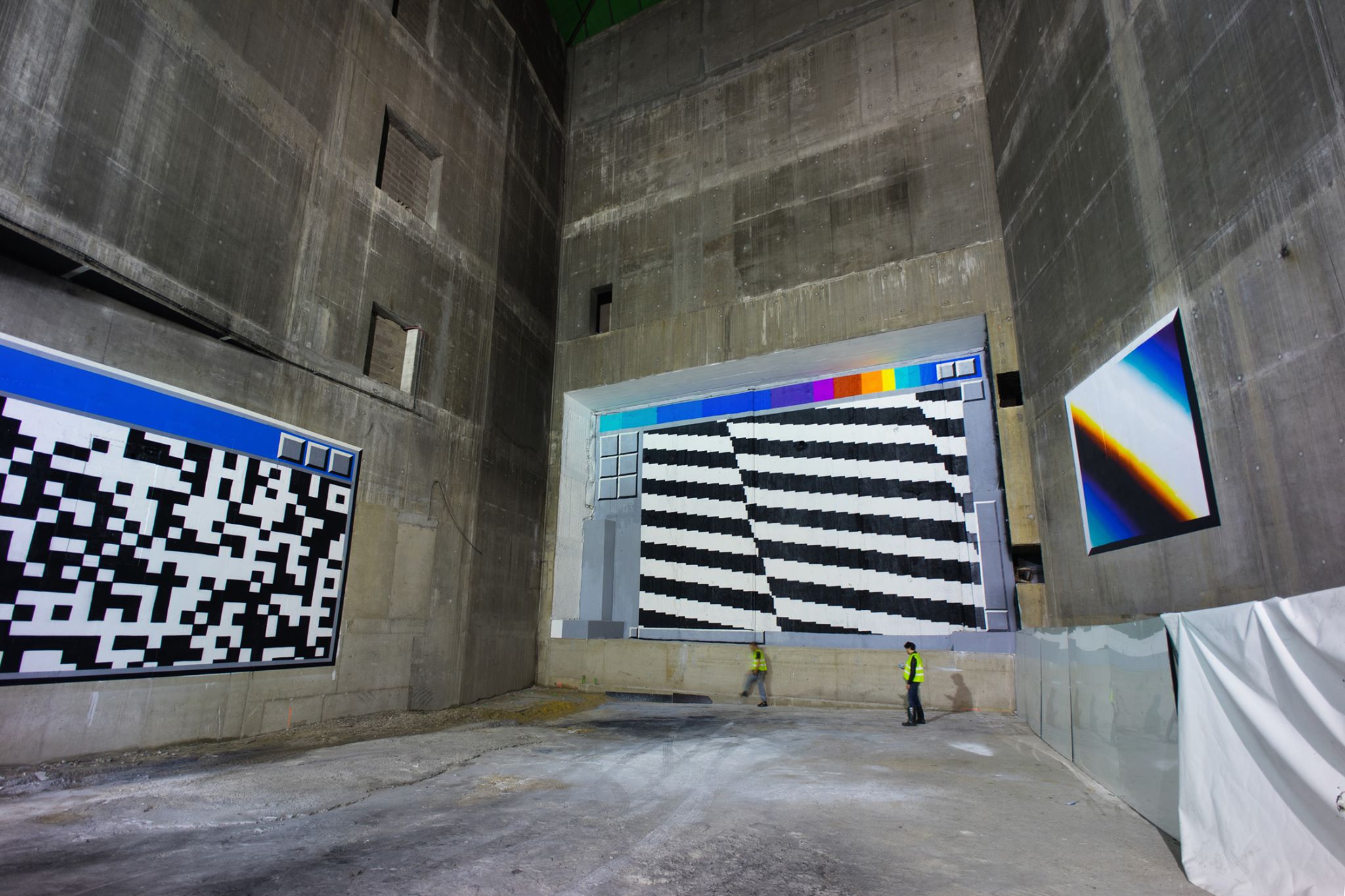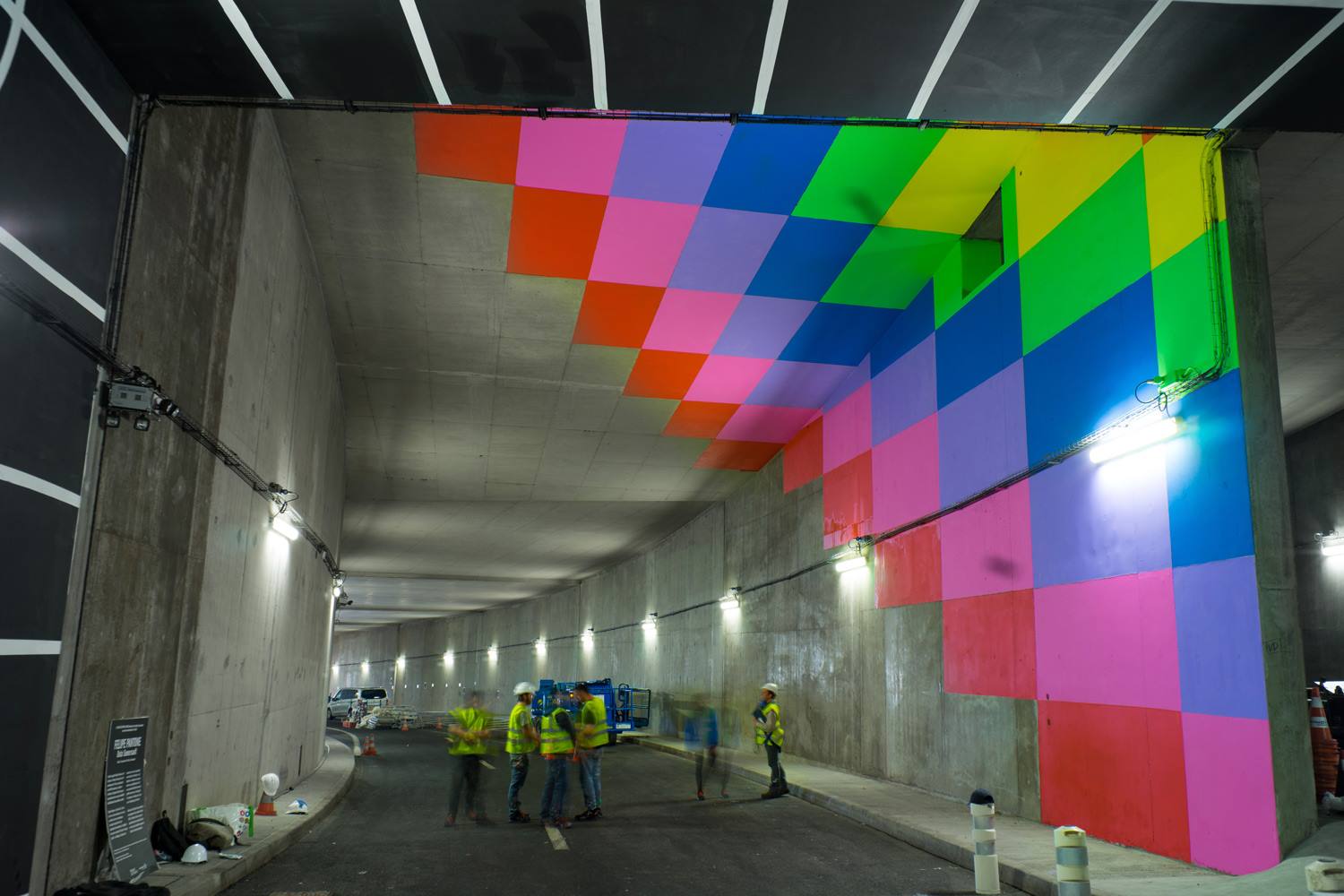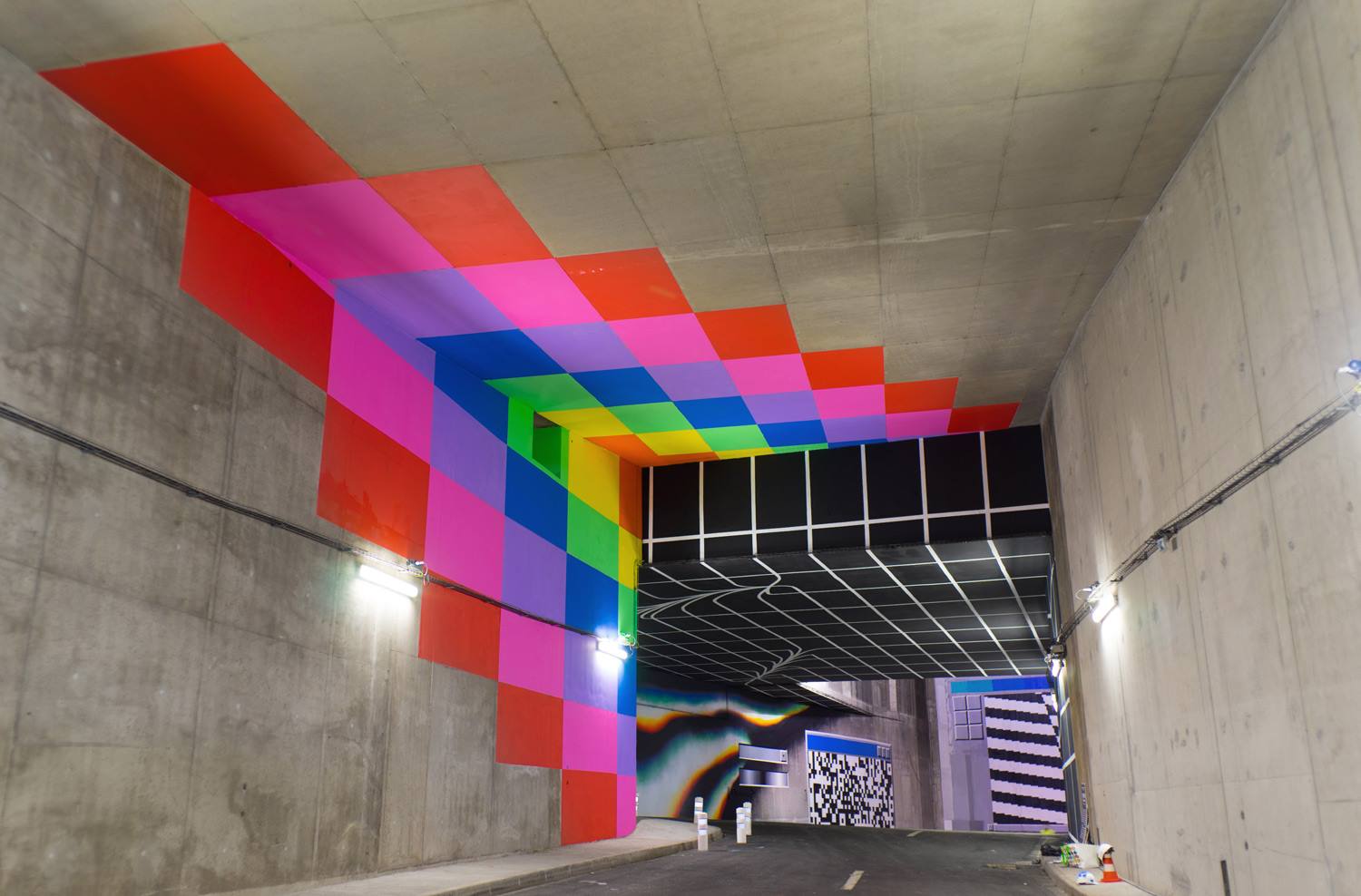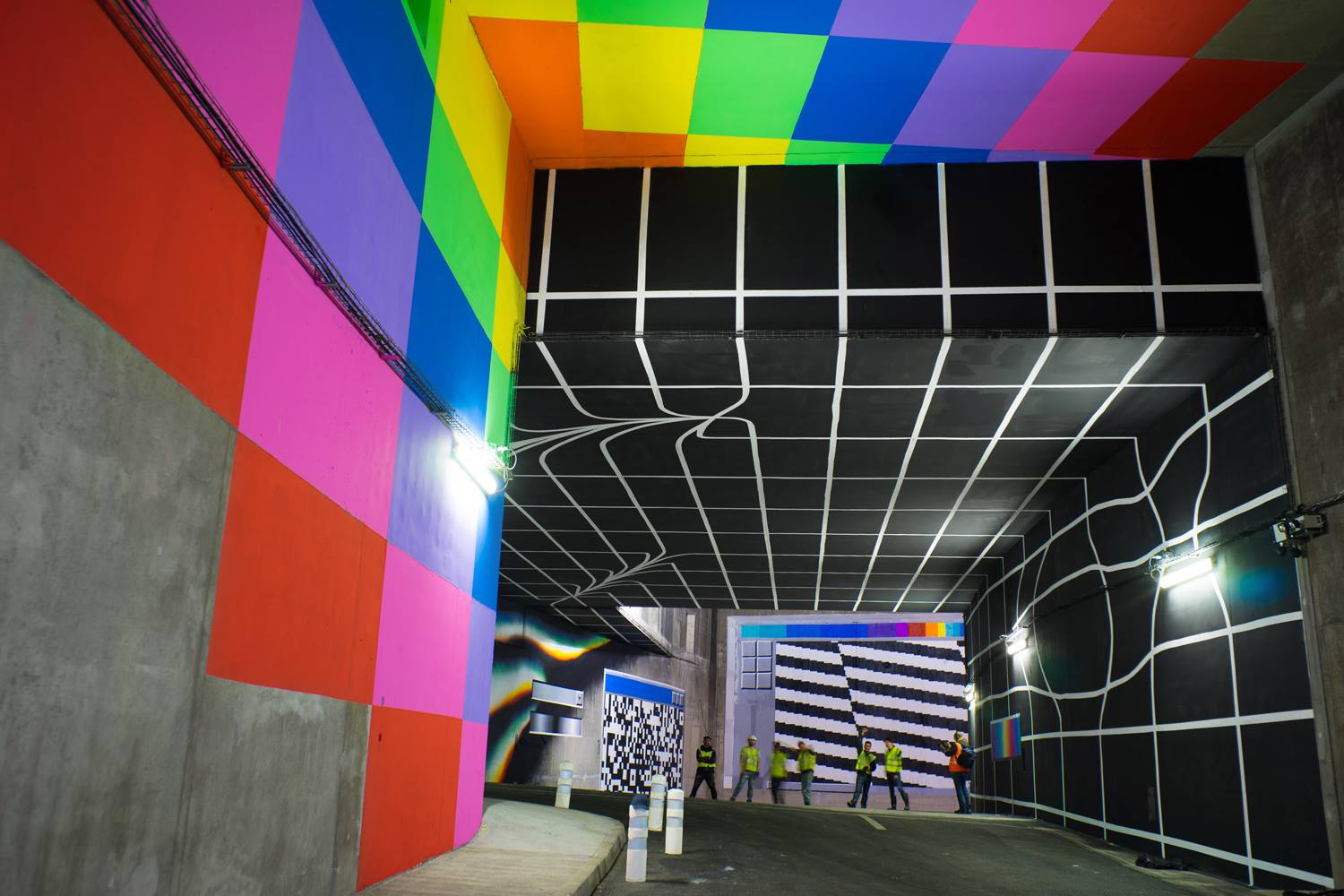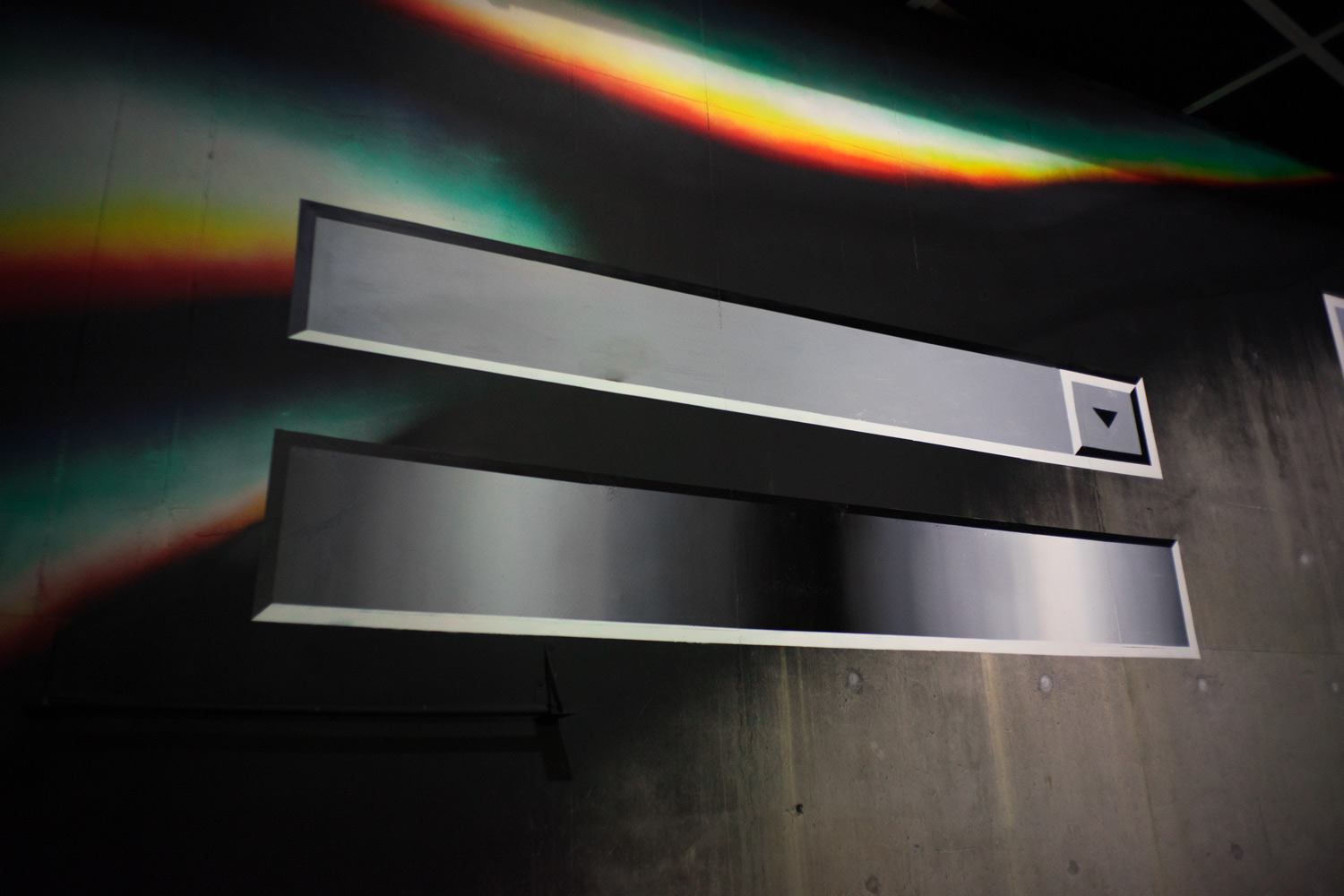 Source: http://timewheel.net/street-artist-transforms-french-tunnel-glitchy-computer-artscape/